A Jenkins Inc: BBB Rating A+
A Jenkins Inc has received an A+ rating with many positive BBB reviews. According to the Akron Better Business Bureau: This company provides a variety of contracting services such as, roofing, aluminum siding refinishing, installation of vinyl siding, replacement windows, painting and staining, garage doors, gutters, bathroom remodeling, basement remodeling, custom home construction and storm damage repairs.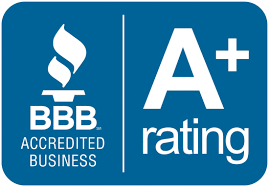 BBB Profile: A Jenkins Inc
BBB File Opened:  9/27/2004
Years in Business:  39
Business Started:  6/1/1980
Business Started Locally:  6/1/1980
Business Incorporated:  10/1/2001 in OH
Accredited Since:  6/14/2000
Type of Entity:  Corporation 
Business Management
Mr. Robert A Jenkins Jr., President
Contact Information
Phone Numbers
(216) 631-4800
BBB Customer Reviews: A Jenkins Inc
The comments below are taken directly from BBB consumer reviews and can be found along with many others on the Better Business Bureau of Akron's website.
Terry M.
I called A Jenkins Roofing because they had done a house down the street from me and I am so glad that I did. Bob Jenkins came out right away to my home and gave me a fair quote to redo my roof, not trying to sell me anything I did not need. He was a pleasure to work with and his crew worked really hard and did a wonderful job. My new roof looks amazing! I would highly recommend this company to anyone looking for roofing services.
Michelle T.
Jenkins went above and beyond to make sure the process was seamless to get my roof replaced and interior water damage fixed from a storm. He helped me navigate the insurance process, pick out the shingles and coordinated the interior work. My yard was SPOTLESS after the roof replacement. You could not even tell they were there. My roof looks amazing. The painters did a phenomenal job inside… again house was
spotless when they left. Jenkins very professional. His contractors very professional. Highly recommend.
Glenn M.
Showed up on time, worked well with insurance adjuster and completed job when stated. Price was more than fair. Work quality was the best of all the roofs that I have had done. The workers paid attention to the little details that made a difference to me. They must have swept the yard 3 times to find all the nails and old shingles in the yard.
Thomas T.
I had my roof removed and replaced with A Jenkins the work was done very quick, the roofers did an amazing job from start to finish. The entire area around my home was meticulously cleaned. I would recommend A Jenkins to any of my family, friends or neighbors.