A Jenkins Inc - ROOFING - SIDING - PAINTING
For nearly 40 years, Robert Jenkins has been a leading residential and commercial contractor in Northeast Ohio. In an industry with many consumer choices, Robert has built a "standout" renovation company. Thank you taking the time to review A Jenkins Inc. We hope our team will be the right choice for you!
NEWS: Jenkins Roofing helps homeowners as 2019 wind and hail damage
BROADVIEW HEIGHTS, OH – The Cleveland / Akron area experienced a stream of storms in 2019 which brought with them damaging winds and hail. President Robert Jenkins and his crews responded to help these homeowners. He worked with each homeowner and their insurance companies to secure their properties, and provide a "cost effective" and beautiful solution to the storm damage.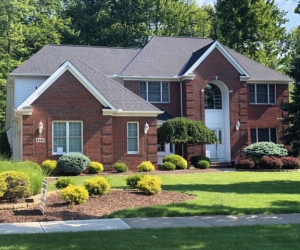 READ ABOUT US: Borrowing his grandfather's ladder, Robert has built a premiere home improvement firm with outstanding ratings!